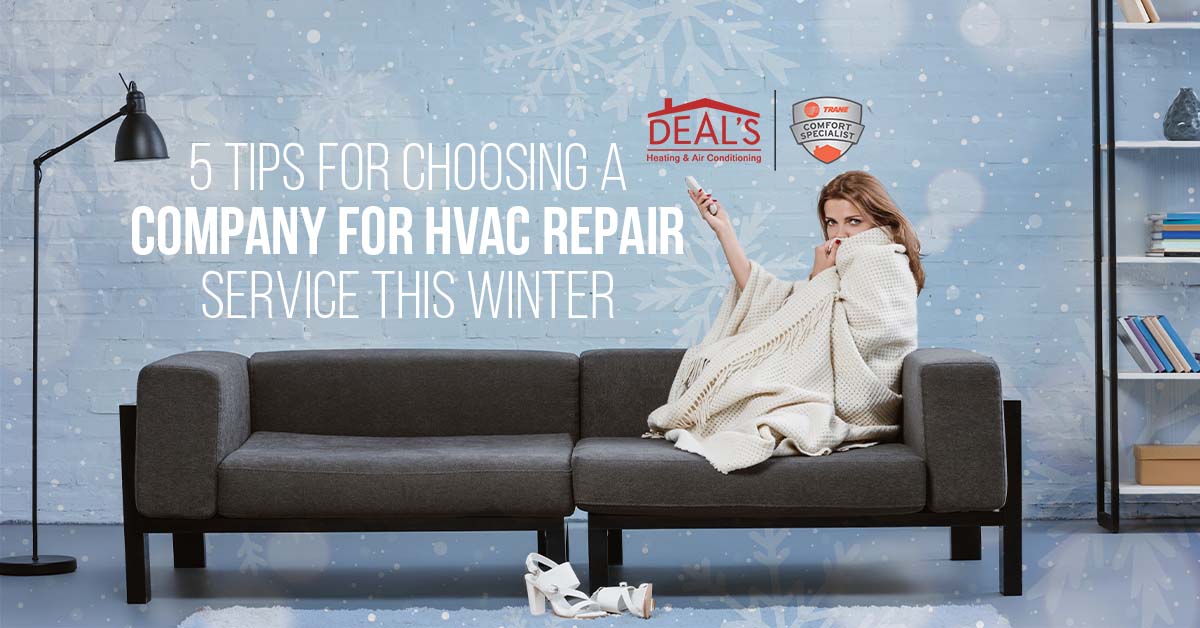 As the winter months usher in the cold, there is no better time to consider HVAC repair services
than now. Winter brings holidays and, with them, family. Waking up one day to discover that
your heating system or heat pump isn't functioning is the last thing you want when your family
comes over to celebrate.
Between turning on an old disused heater or A.C. overworked from the summer months, it's not
uncommon to find yourself facing problems with your HVAC system that need immediate repair.
D.I.Y. HVAC repair can be a pathway to broken down HVAC units. Therefore, you need a certified
technician to check on your HVAC system. Instead of being surprised, consider these five tips to
ensure that you pick a trustworthy company to handle all your HVAC repair and maintenance needs this
holiday season.
1. Customer Reviews
Despite how panicked you may feel, you're not alone in your HVAC troubles. Many people need
HVAC repair around this season, and their advice is the best advice to guide you. A family
member is always a good bet, but lacking that, reviews on Google or Yelp are a great place to
find a business that your community trusts.
A business that offers excellent services will have a lot of reviews and a high score, though we
recommend reading the reviews carefully. We also recommend looking for reviews that discuss excellent customer service and quality HVAC repair service.
2. Consider Their HVAC Repair Services
Calling the company or looking through their site is the next best step in your hunt for quality HVAC
repair services.
Here are some basic questions to consider when choosing a company for HVAC repair services. How is their customer service? Do they offer a 100% satisfaction guarantee? Are they responsive to your questions and concerns? Most importantly, do they provide the services you need?
Many companies have different specialties, and you must know the company you're calling on
can provide the services you need. After an HVAC technician repairs your heater or air
conditioning system, can you trust the company to provide preventative maintenance? Most
importantly, however, do they serve your area?
3. Are They Certified?
Avoid them if your contractor can't provide evidence of their certifications and up-to-date
licenses. A qualified HVAC company should be able to show what kind of certifications they have. Certifications that are listed on the website or business cards for most trustworthy businesses. If not listed, ask about the qualifications during your initial call.
An HVAC company that cannot provide proof of their licensing and certification could potentially
cause damage to your system while trying to install or repair it. They may be cheaper, but these
companies will cost you far more time and money in the long term than if you had chosen a
reputable service.
4. How Long Have They Been In Business?
While age doesn't imply wisdom, if a company has been around for a long time, it's a good bet
that they have the knowledge backing them. A new company may be able to provide you with
good services but trusting someone who has been in the business for longer is always the
smartest choice.
When you call, ask if they've been servicing your area for a while. If they have, you should be
able to find reviews from your community. An HVAC repair company should be a trusted name if
they're doing good work.
However, ensure that a company that has been around for a long time is up to date. HVAC
systems are advancing rapidly; with them, the technicians that care for them must also continue
growing.
5. Can They Provide Estimates?
Many companies are willing to offer you an estimate of how much their services will cost before
performing them. These estimates are itemized so you know what you're paying for, and you
don't find yourself shocked by expensive HVAC repairs. If a company refuses to estimate, this should
be a red flag. They may be tacking on unnecessary charges that will cost you more.
Need a HVAC Repair? Call Deal's Heating and Air
At Deal's, we're known for quality service, quick response times, and trained technicians. We've
operated since 1975, a locally owned business that values our community. We are one of the
most recognized names in the industry, and that reputation is earned. When choosing us, you're
choosing highly experienced heating and air specialists who are available 24/7 for emergency
services.
Don't wait until your HVAC system is rundown to call. Deal's Heating and Air offers preventative
maintenance, where our skilled technicians visit for regularly scheduled inspections and
maintenance to avoid surprise breakdowns of your heating or air conditioning units. These
repairs keep your systems working efficiently and allow our technicians to ensure your system is
suited for the upcoming seasons.
Call us today to schedule an appointment or ask about our Comfort Club. Members of our
Comfort Club get a 15% discount on parts and labor.