Complete HVAC & Electric Services in Statesboro, Brooklet & Sylvania, GA and Surrounding Areas Since 1975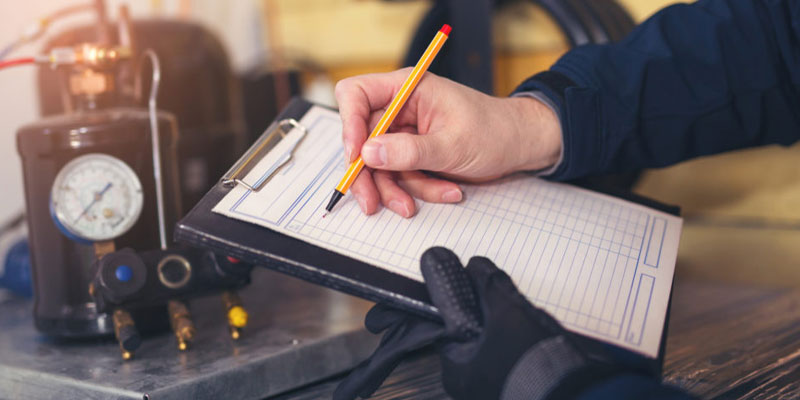 Offering a full range of HVAC and electric installation, repair and maintenance services, Deal's Heating & Air is your premier choice for indoor comfort solutions and all of your electrical needs. Trust our team of professionals to provide you with everything you need to enjoy a comfortable and healthy indoor environment.
Air Conditioning Services
When the weather is hot and humid, an air-conditioned environment offers welcome relief. It's even better when you can stay cool indoors and save money at the same time. Our energy-efficient AC and heat pump systems are engineered to maximize your comfort and minimize your monthly cooling costs. We're the company to call for AC and heat pump repair services too. Our qualified technicians keep air conditioners in great condition all summer long.
Heating Services
A reliable heating system keeps you warm and comfortable no matter how cold it gets outside. From emergency repairs to proactive maintenance, our quality heating services ensure you won't have to shiver in the cold. When it's time to upgrade your furnace or heat pump, count on our experts to provide you with the heating equipment that best fits your needs. We offer a complete line of residential and small business/ light commercial heating systems.
Comfort Club Preventive Maintenance Plans
How do you know your HVAC systems will work well when you most need them? Keep them running at peak performance with professional tune-ups from Deal's Heating & Air. Our HVAC maintenance plans make the process convenient and affordable. As a plan member, you'll receive regularly scheduled checkups for your heating and cooling systems. We'll provide all the inspections, cleanings and calibrations it takes to maintain the valuable equipment.
Electrical Services
Upgrades to accommodate today's electronics, installing GFCIs, under-mount or recessed lighting, ceiling fans, renovations, surge protection, whole-house generators and more. Deal's Heating & Air has the experienced electricians you need for any electrical service.
Ductless System Services
You don't need ductwork to enjoy a comfortable indoor environment. By delivering conditioned air directly into individual living spaces, ductless systems expand your HVAC options. Use them to heat or cool a single space or an entire building. Customize your comfort by setting different temperatures in every room. These highly efficient heat pumps can lower your energy bills too!
Indoor Air Quality Solutions
Indoors and out, air pollution is a serious problem that poses health consequences for you and your family. At Deal's Heating & Air, we're proud to offer products that make your home or business a healthier place to inhabit. From ventilators and humidifiers to air purification systems, we offer a broad array of indoor air quality solutions.
Commercial HVAC and Refrigeration Services
Maintaining a comfortable indoor environment at work improves employee productivity and customer satisfaction. Our skilled service technicians are readily available to supply the services you need to succeed. We offer emergency repairs 24/7 as well as maintenance services for your HVAC, walk-in freezers, coolers, and refrigeration equipment that safeguard you from future problems. When you need a new installation, we'll ensure that equipment meets your unique requirements.
Thermostats
Programmable or smart thermostats deliver convenience and cost savings. Your heating and cooling will be more energy efficient, saving you money on your utility bill and you'll have access to make temperature changes to your system from any internet-enabled device.
Sheet Metal Fabrication
For new installations or replacement installations, our sheet metal fabrication shop has the ability to create the ductwork that will deliver the conditioned air that your HVAC system produces.
Attic Insulation
Installation of blown-in loose-fill insulation can increase your energy efficiency in a big way. Perhaps your home is over 20 years old, or the initial installation of insulation was inadequate. In either case, fresh insulation will help you improve your energy efficiency and keep utility costs down.
Trane Generators
A whole-home generator provides peace of mind that any loss of electricity will be minimized. We can install a whole-home generator that automatically comes on when electricity from your local utility company fails. It will automatically shut off again when power is restored.
Water Heaters
There's nothing much better than stepping into a hot shower, and nothing much worse than not having that hot water for your shower. When your water heater stops working, give us a call. We'll send a technician to determine if it can be repaired, and if not, we'll explain your options with a tank or tankless water heater. Either way, we'll have hot water back in your house quickly and efficiently.
For all your HVAC needs, trust Deal's Heating & Air to provide you with quality products and services. Our team of professionals will keep your indoor environment healthy and comfortable for years to come.