HVAC Maintenance Services Around Statesboro, Brooklet & Sylvania, GA and Surrounding Areas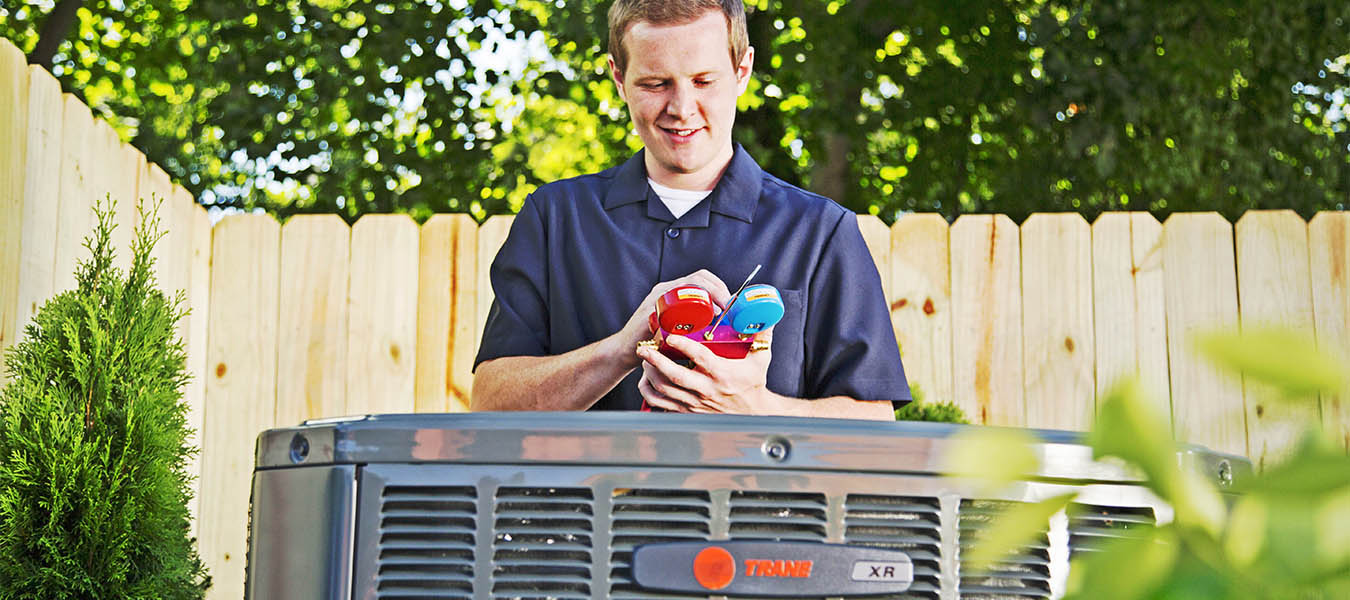 Keep your HVAC system efficient, and your home comfortable, all year long with our preventative HVAC maintenance program. Keep reading to learn how to save money with Deal's Heating & Air Comfort Club!
Preventive Maintenance Means Saving Money
Preventive or planned HVAC maintenance agreements (PMAs) provide regularly scheduled inspections and maintenance of your heating, and air conditioning (HVAC) system.
PMAs are generally scheduled anytime, twice per year, to maintain peak efficiency, prevent utility overpayment, and avert system failures through predictive maintenance that can help extend the life of your HVAC system. PMAs can consist of either a fall and/or spring scheduled sessions, which allows our service technician to go through your entire HVAC system preparing it for the upcoming season in a proactive approach before system failure and prior to overpaying your utility company.
Energy Consumption
The HVAC system is most likely the single biggest use of energy in your home and/or business. It is estimated that over 30 percent of the energy used in the United States is used for heating and cooling.
According to the Consortium of Energy Efficiency (CEE), with proper installation, sizing, and maintenance of HVAC, a commercial system can save up to 50% and a residential system can save homeowners 20% up to 50% as well.
Out of Sight NOT Out of Mind
"Out of sight, out of mind" is often the reason for neglected maintenance guidelines for an HVAC system. The systems are usually installed where they aren't seen, making them easy to ignore. Therefore, this can lead to the systems being taken for granted, until they fail. Also, this leads to decreased efficiency, utility overpayment, discomfort, loss of productivity, eventual premature replacement, and higher repair costs are the result.
Having your HVAC system checked once or twice annually is just as important as changing the oil in your car every 3,000 miles!
The Bottom Line
Savings: PMAs typically more than pay for themselves through higher efficiency, less utility overpayment, and contractor discounts if offered.
Peace of Mind: Predictive maintenance will mean fewer system failures and a longer life for your HVAC equipment.
Priority Service: Should a system failure occur during the heat of the summer or the cold of the winter, customers with PMAs generally receive priority service.
Continuity: We are often able to assign technicians to the specific customers. That way, you get to see and know the same service technician, and he or she becomes more familiar with you and your equipment.
What should you expect from a Deal's Heating & Air service technician to do during a PMA visit?
Test thermostat calibration
Measure supply and return air temperature
Replace or clean air filter
Clean indoor coil if accessible
Clean condensate drain pans and drains
Clean outdoor coil
Clean outdoor unit cabinet (debris and leaves surrounding the compressor)
Check ductwork and connections for leaks
Inspect and tighten wiring connections
Measure voltage and amperage
Test operation of electrical controls and system operation
Test operation of safety controls, and adjust the operating sequence where appropriate
Lubricate motors and bearings if required (some motor are made self-lubricating)
Inspect fan motor and fan blades for wear and damage
Inspect compressor and associated tubing
Measure refrigerant pressure and if low, find the leak. (A 10% refrigerant loss will result in a 20% decrease in system efficiency!)
Examine belts, adjust and align as required
Inspect blowers for proper balance and operation
Heat Pump:
Check and test emergency or secondary heat
Test heat pump defrost cycle
Test crankcase heater
Gas:
Clean the burner assembly
Measure CO level of supply air
Clean flue vent or clear from debris
Remove soot or debris from fireside of burner
Visually or with remote camera, inspect heat exchanger for cracks
Adjust gas pressure if needed
Test fire-off cycle
Test induced draft motor
Clean flame sensor